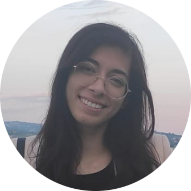 Alba Lia Masiello
Internship (February 3rd – May 3rd, 2023)
PhD Student. University of Naples Federico II
albalia.masiello@unina.it
Room 03.365 | Friedrich-Alexander-Universität Erlangen Nürnberg.
FAU DCN-AvH
Chair for Dynamics, Control, Machine Learning and Numerics – Alexander von Humboldt Professorship.
+49 9131 85-67133
I'm a visiting PhD student from University of Naples "Federico II".
My research interests are about Shape Optimizations, Analysis of PDEs and Spectral Geometry.
You might like!