Friedrich-Alexander-Universität Erlangen-Nürnberg, Germany (FAU) 
Faculty of Sciences. Department of Mathematics.
Chair for Dynamics, Control, Machine Learning and Numerics – Alexander von Humboldt Professorship
(FAU DCN-AvH)
Cauerstraße 11, 91058 Erlangen, Bavaria (Germany)
Felix Klein building. 3rd. floor
Monday to Friday: 07:00H to 20:00H (Weekend closed)
Team assistance:
Office hours: 09:00H to 13:00H
Phone number: +49 9131 85-67133
Phone: +49 9131 85-67133
Phone (Urgencies): +49 174 198-9775 (Prof. Enrique Zuazua)
Mailboxes:
• Administration: dcn-administration[at]fau.de
• Contact / Newsletter: dcn-avh[at]fau.de
• FAU DCN-AvH jobs: For applications (open calls), please use: dcn-jobs[at]fau.de
Check available positions: https://dcn.nat.fau.eu/careers/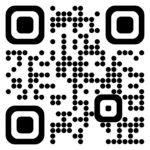 Download this information (pdf)
How to get to Erlangen?
From Nürnberg airport you might get:
By taxi

. The best choice. Expect to pay: 35 EUR – 40 EUR aprox. for one trip (Duration: 15 mins.)

By bus

. Take Bus Nº 30. 
Frequency: 20-30 mins. Expect to pay: 02 EUR – 04 EUR (Duration: 30 mins.) 
Tickets for local public transportation can be purchased at the Customer Service Offices of the transportation companies or from ticket machines at major stops.
How to get to our FAU DCN-AvH Chair office?
From the main train station (in the center of Erlangen) you can get to the offices of our Chair at Cauerstrasse:
The bus ride rides from the main bus station (Bahnhofsplatz 1, city center)
Go off the bus at "Erwin-Rommel-Strasse" station.
Frequency: 20 – 30 mins. Expect to pay: 02 EUR – 02.50 EUR (Duration: 25 – 30mins.)

FAU Semester ticket. Student Services Erlangen-Nürnberg offer FAU students a semester ticket in collaboration with the local public transport company, VGN. See more: https://www.fau.eu/education/student-life/semester-ticket/
Quick links
FAU DCN-AvH Administration: dcn-administration[at]fau.de

Events/seminars: denitti[at]math.fau.de

Web: darlis.bracho[at]math.fau.de

IT Support: wigand.rathmann[at]fau.de
Internet access
Connect your device to eduroam (configuration assistant)
Signing-in by eudoram (use your home institution's credentials).
Need some help? Please contact us at dnc-administration[at]fau.de
Public holidays
All shops and businesses are closed on (make sure doing your shopping on time):
January 1st: New Year's day

January 6th: Epiphany

April 7th: Good Friday

April 9th: Easter

April 10th: Easter Monday

May 1st: Labour day

May 18th: Ascension of Christ

May 29th: Whitsun Monday

June 8th: Corpus Christi

August 15th: Assumption Day

October 3rd: German Unity day

November 1st: All Saint's day

December 25th: Christmas day

December 26th: 2nd. day of Christmas
Semester and Lecture periods
Semester duration: October 1, 2022 to March 31, 2023 (Winter) | April 1, 2023 to September 30, 2023 (Summer)
Lecture period: October 17, 2022 to February 10, 2023 (Winter) | April 17, 2023 to July 21, 2023 (Summer)
* no lectures: December 24, 2022 to January 6, 2023 | May 30, 2023
Saving energy
Cut the power at the socket when you do not use electrical appliances; do not leave appliances on stand-by

Take short showers instead of long hot baths (maybe install a water-saving shower head)

Wash clothes at lower temperatures (use the dryer only in bad weather)

Reduce the heating temperature in your home by one degree (will hardly be noticed but saves a lot)
Enjoy Erlangen!
Hotels
Based on good experiences we can recommend the following hotels in Erlangen.
*Special FAU conditions might apply, feel free to ask directly at the hotel
Apartments
For longer stays, an apartment with a kitchen or kitchenette is ideal:
Contact guesthouse manager at uni-gaestehaus@fau.de (managed by FAU)
Contact our FAU Welcome Center (welcome@fau.de)
Average rental rates per month in our area:
Furnished room with shared kitchen/bathroom: approx. 350 to 500 EUR

Furnished 1-bedroom (single)-apartment: approx. 500 to 800 EUR

Furnished 2-bedroom-flat: approx. 900 to 1,100 EUR

Furnished 3-bedroom-flat: approx. 1,400 to 1,700 EUR

Furnished house: approx. 1,600 to 3,000 EUR
Restaurants
Looking for a nice place to eat?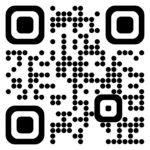 Download this information (pdf)