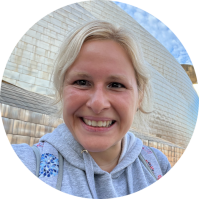 WME – Web Management Expert

My motto? Looking to humanize Technology! #lifeLongLearner
Hi, there! I'm Darlis, Web Management Expert at the Chair for Dynamics, Control and Numerics – Alexander von Humboldt Professorship at FAU Friedrich-Alexander-Universität, Erlangen-Nürnberg, headed by Prof. Enrique Zuazua.
I'm Software Engineer from UCAB (Caracas, 2006) and got my Master' degrees in Bilbao, Basque Country (Spain) in: Internet Business, Digital Design & 3D Animation and Cisco CCNA Telecom & IT Essentials (2010-2014).
From 2019 I'm the Web Manager at CCM Deusto – Chair in Computational Mathematics for the Dycon research project funded by the ERC – European Research Council Advanced Grant, headed by Prof. Enrique Zuazua. I worked for the german corporation Diebold-Nixdorf and Eniac Corp. as Web Specialist (Caracas, 2006-2010), Basque Government (2011) and the last eleven years I've been collaborating with Research at CCM – Chair of Computational Mathematics (2019 – present), Cruces University Hospital in Clinical trials and BioCruces Health Research Institute as Web Responsible (2010-2014) and Deusto Foundation-University of Deusto since 2018 focused on mobile-app development and Web management.
My motto? Looking to humanize Technology!
<!—-><!—->
<!—->
<!—->
<!—->
<!—-><!—->
<!—->
<!—->
<!—->
Randomized time-splitting in linear-quadratic optimal control By Daniël Veldman Introduction Solving an optimal control problem for a large-scale dynamical […]