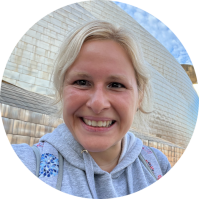 WME – Web Management Expert

Hi, there! I'm Darlis, Web Management Expert at the Chair for Dynamics, Control and Numerics – Alexander von Humboldt Professorship headed by Prof. Enrique Zuazua and the FAU MoD Research Center for Mathematics of Data at FAU Friedrich-Alexander-Universität, Erlangen-Nürnberg.
I'm Computer Science Engineer from UCAB (Caracas, 2006) and got my Master' degrees in Bilbao, Basque Country (Spain) in: Internet Business, Digital Design & 3D Animation and Cisco CCNA Telecom & IT Essentials (2010-2014).
Since eleven years ago I have been collaborating with Research on diverse fields: Health, Environment and Mathematics: software development for clinical trials at the Cruces University Hospital, BioCruces Health Research Institute (2011-2014) as Web responsible & developer and Deusto Foundation-University of Deusto on mobile-app development and Web management (2018-2019). I worked for the German corporation Diebold-Nixdorf & Eniac Corp. as Web Specialist (Caracas, 2006-2010) and as Java developer at the Basque Government (Spain, 2011) & Gordian Code (Zürich/Spain 2011-2014). I currently work as web manager expert (WME) at DeustoCCM – Chair of Computational Mathematics (2019 – present) at University of Deusto and FAU DCN-AvH & MoD Research Center for Mathematics of Data at FAU, Friedrich-Alexander-Universität Erlangen-Nürnberg (Germany).
#lifeLongLearner
My motto? Looking to humanize Technology!
<!—-><!—->
<!—->
<!—->
<!—->
<!—-><!—->
<!—->
<!—->
Approximating the 1D wave equation using Physics Informed Neural Networks (PINNs) Code: • See the complete report by Dania Sana […]