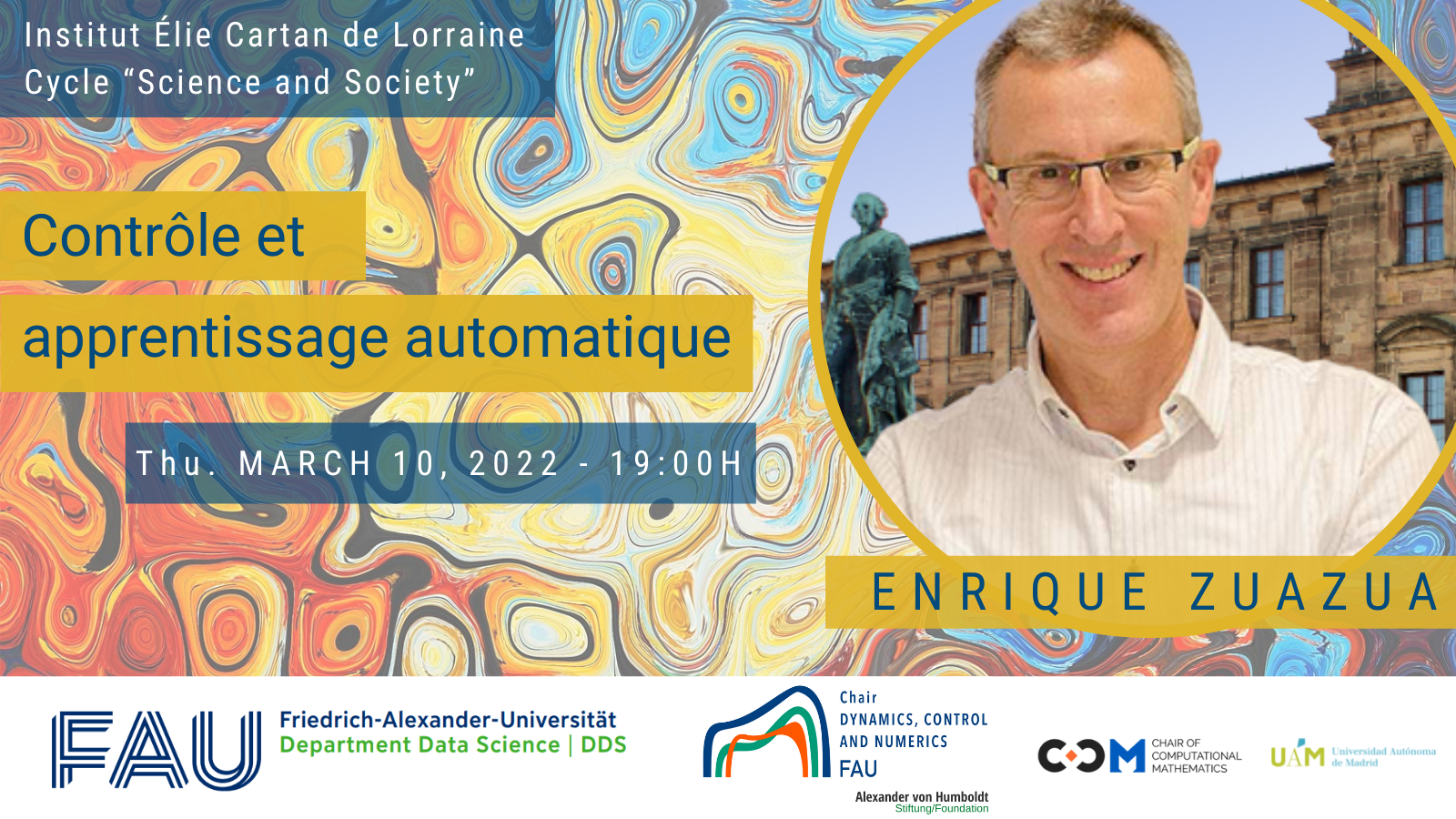 Contrôle et apprentissage automatique
Next week, our Head Prof. Enrique Zuazua will talk on "Contrôle et apprentissage automatique" at the Framework: Cycle "Science and Society" organized by LAAMRI El-Haj – Institut Élie Cartan de Lorraine.
Abstract. La motivation de contrôler les machines remonte à l'antiquité : des machines exécutent automatiquement le travail de l'homme afin que celui-ci soit plus libre et plus efficace. Dans cet exposé, nous présentons (et avec le minimum de technicité ) quelques notions mathématiques fondamentales et des techniques de contrôle qui ont fortement influencé l'émergence et le développement du domaine de l'apprentissage automatique. Nous établirons également le lie avec le transport optimal.
ATTENDING THIS EVENT