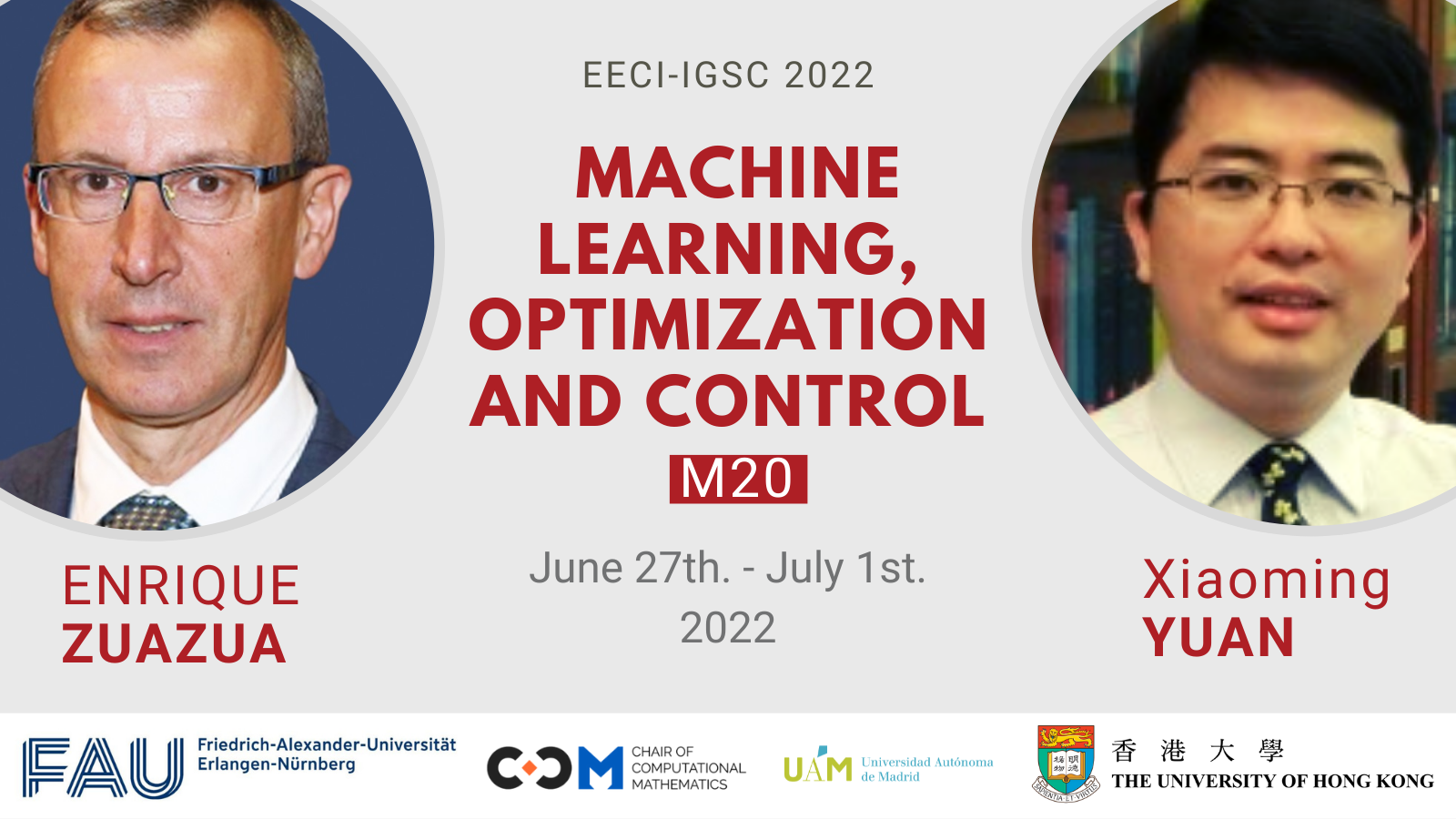 EECI-IGSC 2022: International Graduate School on Control
At the beginning of 2022 there is the IEECI-IGSC 2022: International Graduate School on Control 2022 organized by EECI – European Embedded Control Institute and IEEE CSS and IFAC (originally planed by 2021 and postponed). Early Registration available (from October 2021)
Our Head Prof. Enrique Zuazua (Friedich-Alexander-Universität, Erlangen-Nürnberg) joint with Prof. Xiaoming Yuan (University of Hong Kong) will be talking there on the Hong Kong 20th Module (M20) about: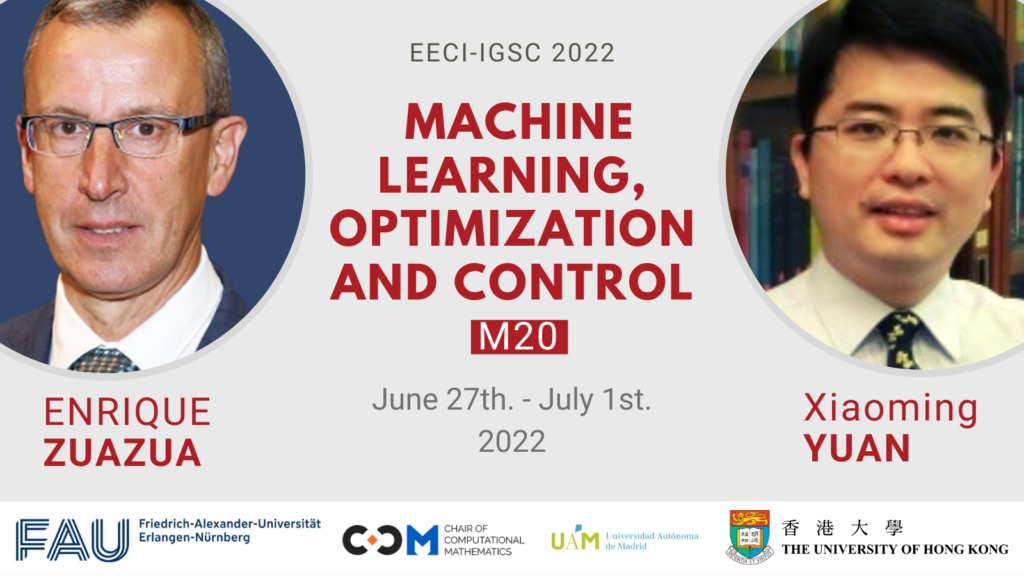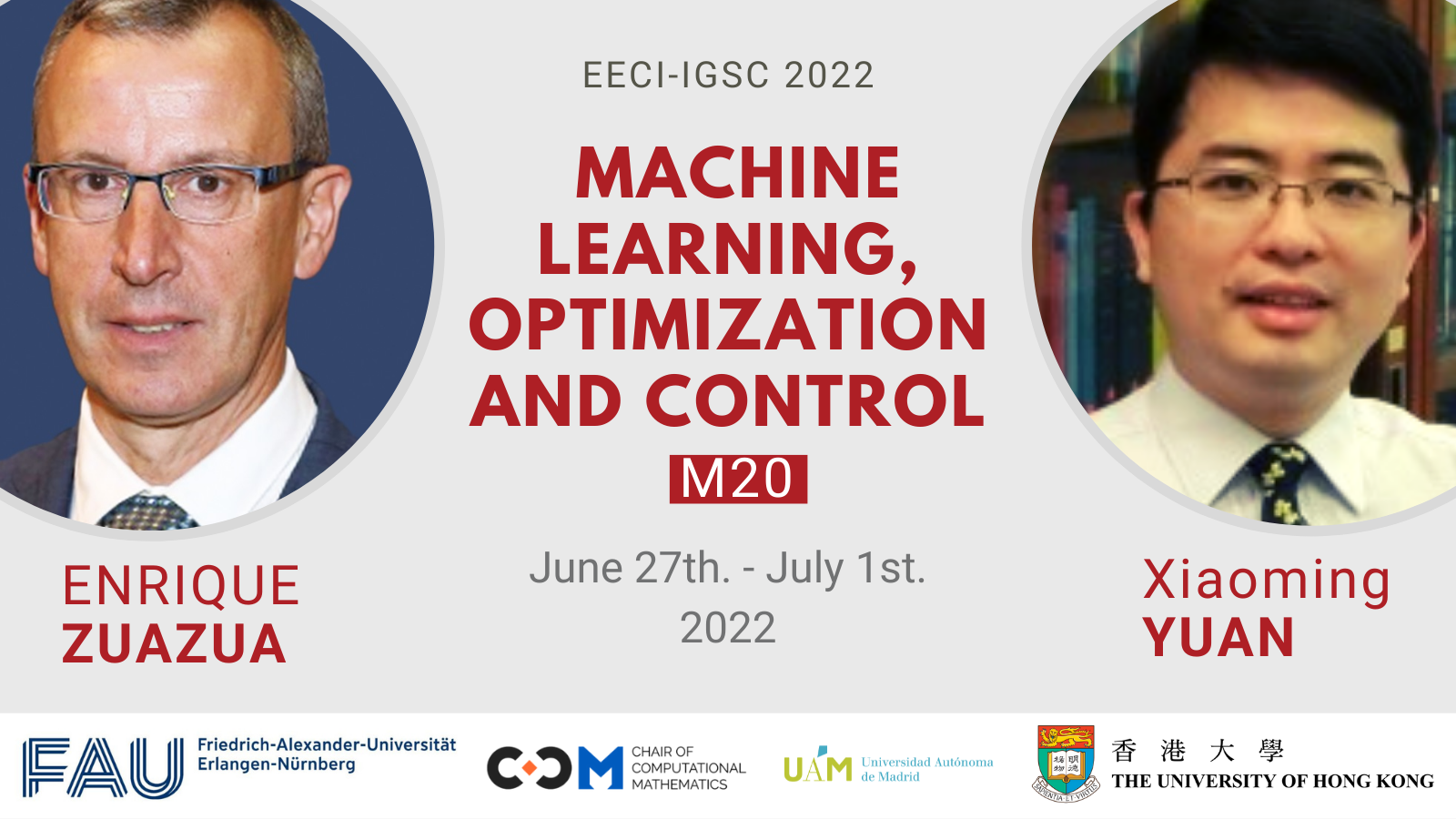 Machine Learning, Optimization and Control
M20 | June 27th. – July 1st., 2022

WHEN?
From January 31st. to July 1st, 2022.
M20: June 27th. – July 1st., 2022.
Take a look the complete program and the IGSC2022 Summary of modules

ATTENDING THIS EVENT
Early Registration available now!! (from October 2021)
An admin-fee 20€ per module is required to confirm your registration. Please check important notes about it.
*This fee is very IMPORTANT on the early registration to decide whether a module will be opened or not!
DEADLINE
(tentative) for early registration:
– Courses M01-M06 : 16/01/2022

– Courses M07-M21 : 28/03/2022
This program is organized by EECI every year with independent modules of different topics about network and control. Every module is 3 ECTS, 21 hours/week and is eligible for Master degrees credits (second year) and Scientific thesis modules.
Don't miss out our Upcoming events!