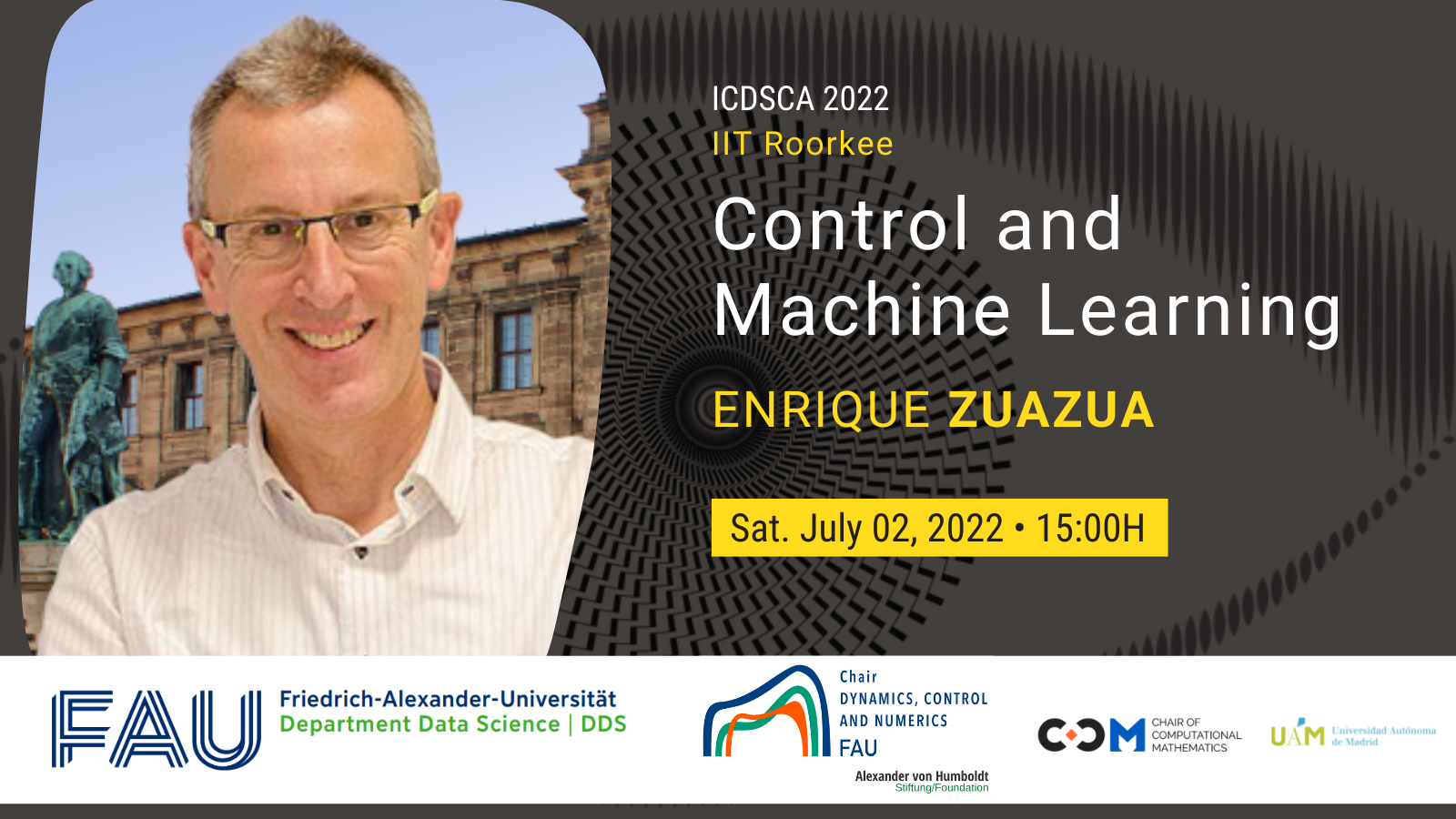 ICDSCA 2022: Control and Machine Learning by E. Zuazua
On Saturday July 2, 2022 our Head Prof. Enrique Zuazua will talk as a plenary speaker on "Control and Machine Learning" at the International Conference on Dynamical Systems, Control Theory & their Applications from July 01 to July 03th, 2022 at the Mathematics Department of the IIT Roorkee, Indian Institute of Technology Roorkee (India).
WHERE
On-site & online (Zoom)
Online:
Zoom meeting link
Meeting ID: 87656705949 | PIN: 123456
On site:
Room H-601. Mathematics-HSS Department Building
IIT Roorkee
The motive of the conference is to bring forth the proactive researchers working in the discipline of:
• Dynamical Systems
• Control Theory and Optimal Control
• Numerical Analysis, Ill-posed and Inverse problems
• Analysis of Partial Differential Equations
• Stochastic Differential Equations
• Applications in Image Processing, Neural Networks, Machine learning and other related areas
This conference will feature several plenary and invited talks from legendary mathematicians across the world and four mini-symposium eventually strengthening the cooperation amongst the research community and creating opportunities for early researchers.
|| Check the Program of the event
|| Brochure of the event
Check all details at the official page of the event