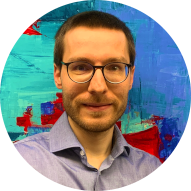 Welcome to my homepage!
Since September 2022, I am a postdoctoral researcher at the Chair for Dynamics, Control and Numerics – Alexander von Humboldt Professorship, headed by Enrique Zuazua at Friedrich-Alexander-Universität Erlangen-Nürnberg.
My research interests are in the analysis and numerics of wave propagation: Challenges in control problems, stabilizability, machine learning, regularity theory in heterogeneous materials, as well as error analysis (and construction) of time integration schemes.
I studied Mathematics at Karlsruhe Institute of Technology (KIT) from 2012 to 2017. There I did my Bachelor degree in 2015, and my Master degree in 2017. From 2017-2020, I have been a PhD student in the CRC 1173 Wave Phenomena: Analysis and Numerics at KIT, where I finished my PhD in December 2020. Afterwards, I continued to do research on wave phenomena in the CRC 1173 at KIT as a PostDoc until August 2022.
<!—-><!—->
<!—->
<!—->
<!—->
<!—-><!—->
<!—->
<!—->
Approximating the 1D wave equation using Physics Informed Neural Networks (PINNs) Code: • See the complete report by Dania Sana Introduction Accurate and fast predictions of numerical solutions are of significant interest in many areas of science and industry. On one hand, most theoretical methods […]