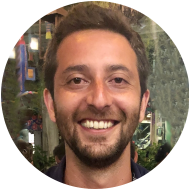 Sebastian Zamorano
Postdoctoral Researcher
University of Santiago of Chile
Funded by AvH. Humboldt Research Fellowship for Experienced Researcher
sebastian.zamorano@usach.cl
Room 03.365 | Friedrich-Alexander-Universität Erlangen Nürnberg.
FAU DCN-AvH
Chair for Dynamics, Control, Machine Learning and Numerics – Alexander von Humboldt Professorship.
+49 9131 85-67173
PhD Thesis:
Problemas inversos y controlabilidad en los modelos de la mecánica de fluidos
(2016)
Events
• FAU DCN-AvH workshop: "Controllability for the viscous van Wijngaarden-Eringen equation" (January 14, 2022)

You might like!