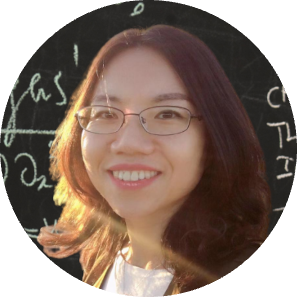 Weiwei Hu
[Past member] Visiting Scientist (April 22nd – May 11st, 2023 || May 15th – 30th, 2022)
University of Georgia, Athens (UGA)
Funded by Natural Science Foundation (NSF)
Weiwei.Hu@uga.edu
Room 03.365 | Friedrich-Alexander-Universität Erlangen Nürnberg.
FAU DCN-AvH
Chair for Dynamics, Control, Machine Learning and Numerics – Alexander von Humboldt Professorship.
+49 9131 85-67043
I am an Associate Professor of Mathematics at the University of Georgia, Athens (UGA).
Before joining UGA, I hold a tenure-track position in the Department of Mathematics at the Oklahoma State University (OSU) from August 2016 to July 2019. I also held a Postdoctoral Fellowship at the Institute for Mathematics and its Applications (IMA), University of Minnesota, on the program "Control Theory and its Applications" from September 2015 to August 2016, and a non-tenure-track Assistant Professor position in the Department of Mathematics at the University of Southern California (USC) from August 2012 to May 2015.
I received my doctorate in Applied Mathematics at Virginia Tech (VT) in May 2012.
My current research interests include mathematical control theory of partial differential equations, optimal control of transport and mixing, computational methods for optimal control design and model reduction.

You might like!