Date: Wed. May 26, 2021
Organized by: Deia – Noticias de Bizkaia (Basque Country Media)
Title: Deia Top Talent Sariak 2021 – Enrique Zuazua: TOP TALENT CIENCIA
Laureate: Prof. Dr. Enrique Zuazua
Affiliation: FAU Erlangen-Nürnberg (Germany)
Award: TOP TALENT CIENCIA
Location: Guggenheim Bilbao Museum, Basque Country (Spain)
Born in Eibar "City of Science", a magical land from Basque Country (Euskadi) in the north of Spain, our Head Enrique Zuazua has been awarded as TOP TALENT SCIENCE (Top Talent CIENCIA) in the first edition of the Deia Top Talent Sariak award, a recognition to the Top Talent in Euskadi.
Congratulations to our Head!
Last news:
Photos
Recording/Video (Full/complete-version):
Official flyer of the event: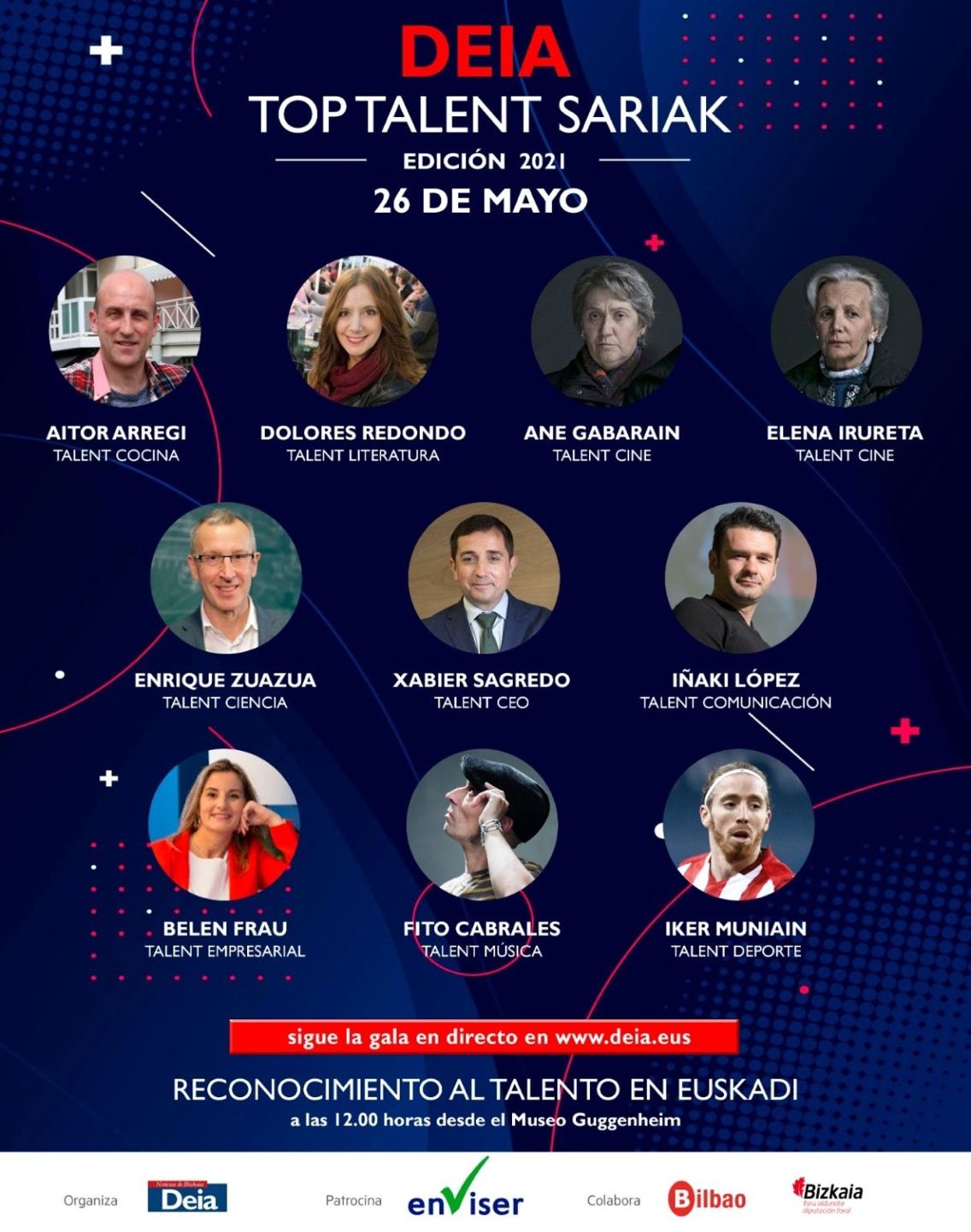 If you like this, you don't want to miss out our upcoming events!