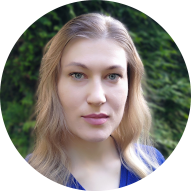 Visiting Scientist (May 1st, 2022 to June 30th, 2022)
SFB TRR154 Transregio – Mathematical modelling, simulation and optimization using the example of gas networks
I am a postdoctoral researcher at the Chair for Dynamics, Control and Numerics – Alexander von Humboldt Professorship. My research work in collaboration with the Friedrich-Alexander-University Erlangen-Nürnberg is supported by the Scholarship of the Collaborative Research Center TRR154.
I studied at the V.N. Karazin Kharkiv National University (Kharkiv, Ukraine) and got my Master degree (M.Sc. in Applied Mathematics) in 2012 and my Doctoral degree (Ph.D. in Physical and Mathematical Sciences) in 2016.
The areas of my research (research experience):
1) Differential-algebraic equations (DAEs are also called degenerate differential equations, descriptor systems and operator-differential equations): the theory, numerical methods and applications;
2) Nonlinear integrable PDEs (in particular, the Maxwell-Bloch equations) and the associated matrix Riemann-Hilbert problems: the theory and applications.
Generally, my research interests include mathematics and its applications in the natural sciences and engineering.
<!—-><!—->
<!—->
<!—->
<!—->
<!—-><!—->
<!—->
<!—->
Uniform Turnpike Property 1 Introduction In this post, we analyze a heat equation with rapidly oscillating coefficients dependent on a parameter , with a distributed control. We show that the uniform null controllability implies the uniform turnpike property, i.e., the turnpike property with constants independent of […]
<!—->